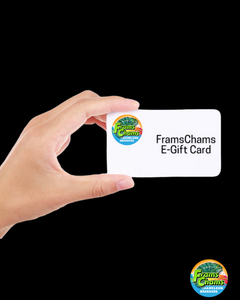 Last minute gift idea!!
Are you looking for a gift for someone special? Possibly a new panther chameleon, but need to wait until they are ready and prepared? A gift card is the PERFECT option!  FramsChams e-gift cards can be used on any product we have in our store.  
Terms:
-Gift cards can be applied towards any products sold in our store. 
-Gift cards are only valid in the continental US.